Select your infusion system in product categories.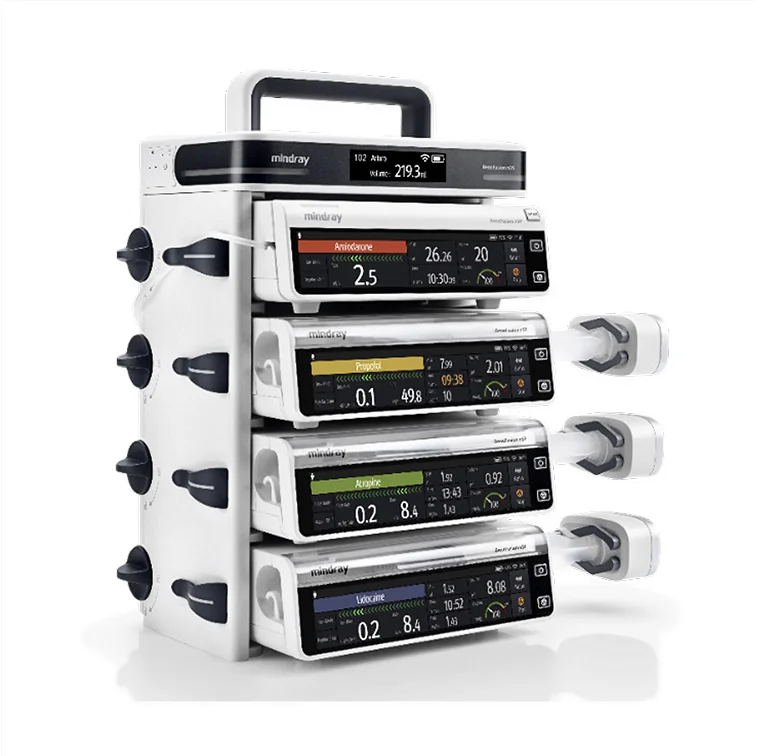 Mindray BeneFusion™
(e-Series eSP / eVP)
The all-in-one design satisfies various infusion purposes by integrating blood transfusion, TCI/TIVA, Nutrition, PCA and Neonatal application functions into one system, while the flexible modular docking design of the eDS supports tool-free expansion up to 16 slots.
View Product
Mindray BeneFusion™
(n-Series nSP / nVP)
The BeneFusion nSP/ nVP are the most compact and flexible infusion pumps in the world. The flexibility of combination allows it to satisfy various infusion needs and scenarios. With the intelligent interconnection, it is able to obtain patient information immediately.
View Product
Contact our sales team
If you are interested in this product category, need our help, or are experiencing technical difficulties, please do not hesitate to contact us by completing the form below.
"*" indicates required fields