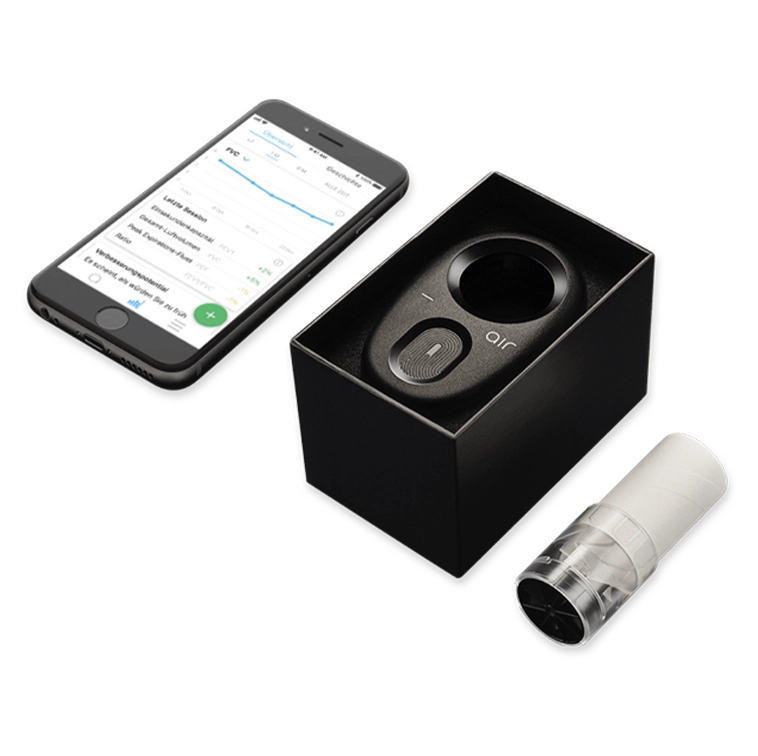 NuvoAir™
SleepHome Spirometry Airnext®
The AirNext Spirometer Home Auto CPAP is the worlds smallest and first spirometer to connect to a smartphone or tablet wirelessly and measure your lung health in seconds. Utilises Low Energy Bluetooth to connect to phones and operates with AAA batteries.
View Product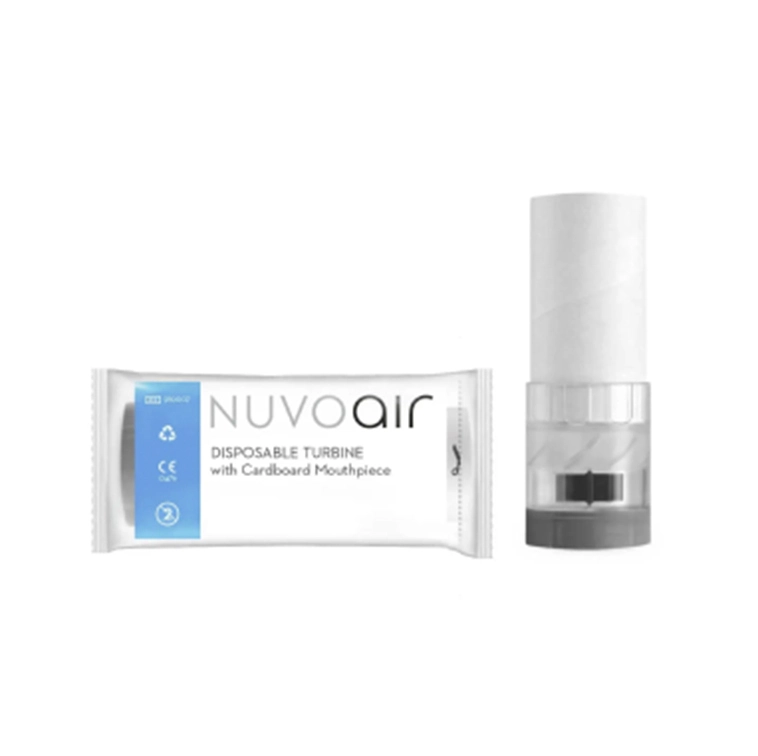 NuvoAir™
Disposable Turbines
Air Next is designed to work with single-use NuvoAir disposable turbines. When performing a spirometry test, the user exhales into the turbine. Disposable turbine with integrated mouthpiece - box of 60 pieces. For spirometer FOR NUOVOAIR NEXT SPIROMETERS.
View Product
Contact our sales team
If you are interested in this product category, need our help, or are experiencing technical difficulties, please do not hesitate to contact us by completing the form below.
"*" indicates required fields